We take pride in owning the most technologically advanced plant and equipment, some of which is also available for hire.
SOMERO DIGITAL LASER SCREED SXP-D

When it comes to screeding concrete nothing quite compares to our Digital Laser Screed Machine, the Somero SXP-D Digital Laser Screed.
We can offer this state-of-the-art machine for hire complete with an experienced operator.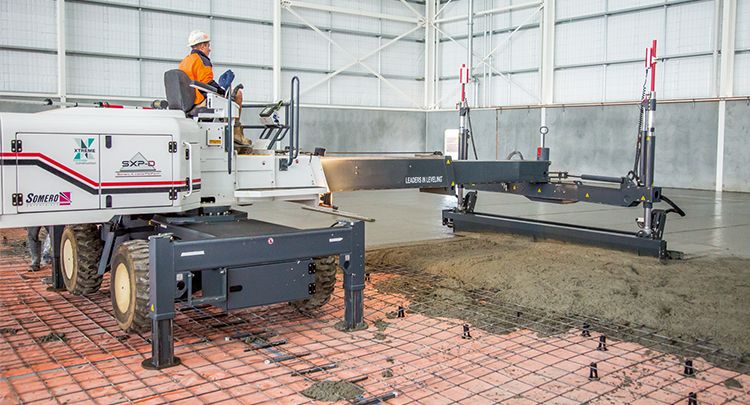 LASER BUGGY (photo below), POWER RAKE & COPPER HEAD
We can provide a Laser Buggy for a prepared sand bed base along with detail excavation works. 
For smaller projects that the Somero Digital Laser Screed Machine can't access, we can provide a Power Rake or Copper Head Machine.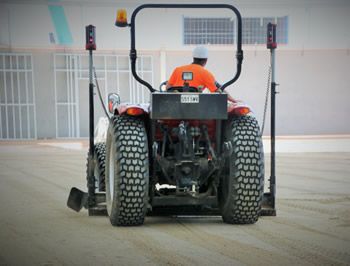 DIPSTICK CONCRETE SLAB MEASURING DEVICE
With the Dipstick Measuring Device we can measure the flatness and levelness of a concrete floor, providing an extremely accurate reading.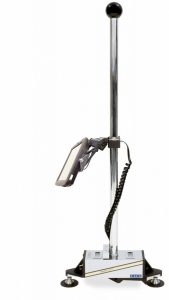 RIDE ON TROWELS, WALK BEHIND TROWELS & CUTTING MACHINES
We also have a range of ride on and walk behind trowel machines (Pan and Blades) for concrete finishing work, along with wet/saw cut machines.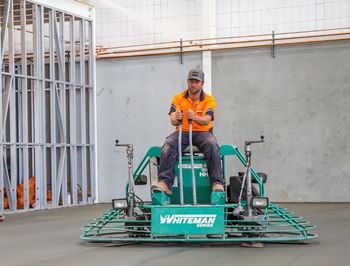 TRUCK FLEET
ISUZU FSD
Our Isuzu truck is complete with a 9mt Palfinger knuckle boom vehicle loading crane along with a seven metre tray body.
HINO DUTRO
Our 'smaller truck' is complete with a 4mt Hiab knuckle boom vehicle loading crane and a four metre tray body. 
WESTERN STAR 4800FX TIPPER
Our Western Star is a large tipper truck complete with a tipper trailer (photo below) and this assists us in completing the excavation work for any project.  

MACHINERY
KUBOTA EXCAVATOR (photo below) U55-4
The Kubota Excavator is used to dig out strip footings and we can also provide auger attachments along with a range of bucket sizes.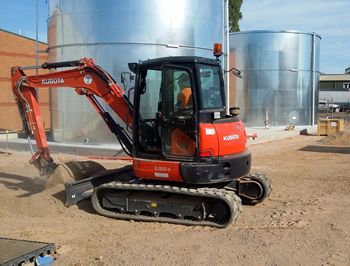 KOMATSU EXCAVATOR PC88MR-10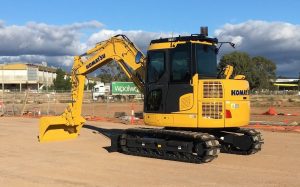 KUBOTA SKID STEER (photo below) SVL 75 
Our Kubota Skid Steer with rubber tracks is ideal for base preparation works.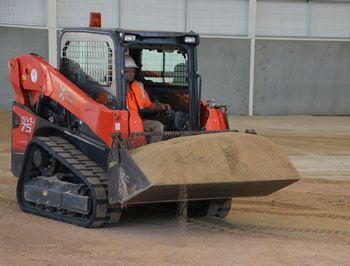 SOMERO POWER RAKE
SOMERO S485 LASER SCREED MACHINE
SOMERO COPPER HEAD XD LASER SCREED
WALK BEHIND TROWEL MACHINES-
We have a range of Walk Behind Trowel Machines and Edge Trowel Machines to finish any concrete floor job.
SOFF CUT MACHINES-
We also have saw cut machines for any concrete floor project. 
WET CUT SAW MACHINE-
Wet Cut Saw is designed to cut deeper on the finished floor and does not leave skid lines used for high specification floors.